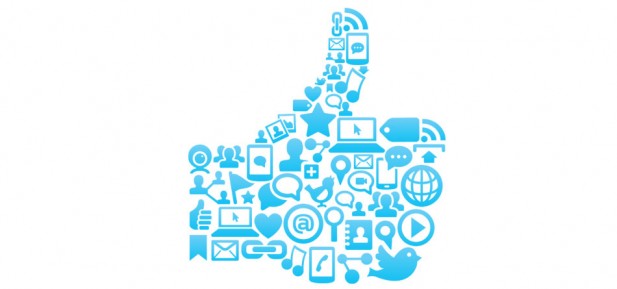 For those of you who missed it (although I'm unsure how – as Facebook changes are international news these days) Facebook announced new design changes last week that focus on enhanced visuals (read: larger), user customized feeds, and visual consistency among platforms (including mobile) – cue the outrage now. Well, not so fast. As a marketer, and person who most of the time enjoys change, I am not outraged at all – and I don't think you should be either. Here's a run down of the 4 marketing strategies to implement immediately to go along with the new Facebook changes.
4 New Facebook Marketing Strategies
Create High Impact Visuals and Reduce Copy
If the new changes are all about enhanced visuals, create and share more visual content. During the announcement of the new changes, CEO Mark Zuckerberg shared that over 50% of current newsfeed content is images. Not surprising, given the way we all consume information – the most compelling images catch our eye first, and thus the likelihood we'll click. Along with that, let the images speak for themselves and reduce copy – just enough to entice an action. Pro tip: Gone are the days of status updates with links and a thumbnail image. Upload an image and embed a link in the update about the image or in the first comment.
(image example?)
Focus Marketing Strategies on Brand Evangelists
With the newsfeed updates, users will be able to filter out content from pages and only get updates from friends. This is important as you think about compelling content that your brand evangelists want to receive from you. Whether its new product announcements, giveaways, or tips and tricks – focus your marketing strategies on them so they will continue to engage with you and share your updates with their own Facebook friends – the work around to the "friends only" newsfeed filter. Pro tip: The more likes, comments and shares of your Facebook posts you receive, the higher you will rank in Facebook's EdgeRank algorithm (aka the way your page is graded on relevance/importance in relation to other pages on the platform). So, make it good. And pretty.
Continue to Encourage Page Likes
I've already seen this update, and it has definitely caught my eye in my Facebook news feed. Previously, when someone liked your page, a thumbnail image and your page name would come up in their feed as an update to friends. Now, the entire header image and thumbnail image (think screen shot of the entire top part of your page) is promoted out to their newsfeed. So, make sure your cover image is engaging and relevant, as it will be seen by many more eyeballs than just those who come to your page.
Integrate Facebook and Pinterest Marketing Strategies
With the new changes focusing on visual content, more 3rd-party app content will start to show up in news feeds, with content from Pinterest sure to be a big winner. Given that 98% of Pinterest users having a Facebook and/or Twitter account, be sure you are not ignoring an easy integration point for your social media marketing strategies. By using Pinterest along with Facebook through the Facebook Pinterest App, you can take advantage of the enhanced visuals from Pinterest on Facebook – driving more traffic to your Pinterest page.
The online marketing world continues to change at very fast speeds – and I'm sure you feel much like me in that once we marketers have things figured out, Facebook goes and makes changes again. But, if you take the time to evaluate your marketing strategies on a regular basis (monthly is probably best) you can stay ahead of the curve and ensure your social media marketing content is optimized to take advantage of the new changes.
---